Open Hours
Thursday, Friday, Monday:
(Closed Tuesday & Wednesday)
8:00am – 2:00pm
Saturday & Sunday:
9:00am – 3:00pm
  About Us
The Ten Mile is a destination eatery featuring farm gate foods, local wines, and fabulous coffee.
1920s Holbrook meets a modern take on traditional contemporary dining.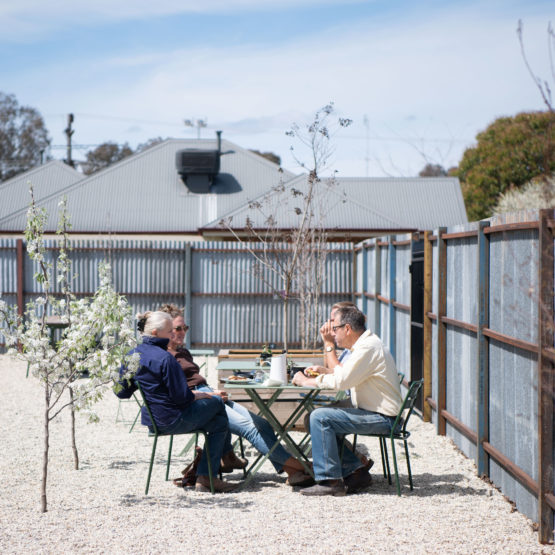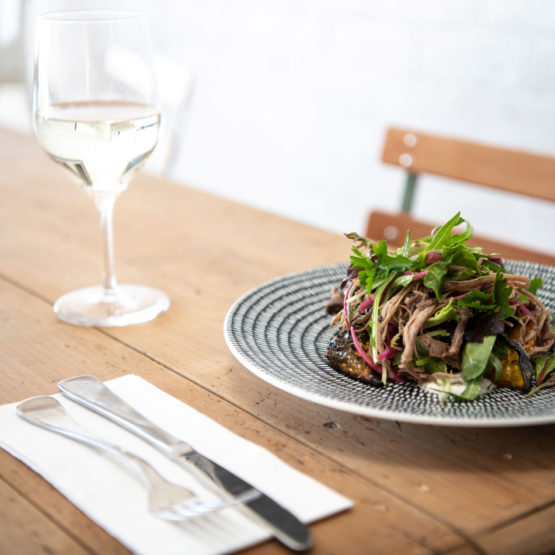 The Story
The food scene in NSW is shifting up a gear and should you sneak off the Hume Highway, some 384 kilometres from Melbourne and 492 kilometres from Sydney you will find regional chef Sarah King who has recently added her own stamp to the central precinct within the charming town of Holbrook.
Sarah's latest venture, The Ten Mile is the realisation of her long-held dream to open a destination eatery featuring farm gate foods, local wines, and fabulous coffee.
Steeped in history, the recently renovated eatery sits inside a 100-year old building that once operated as the local garage and mechanic's workshop. The Ten Mile has retained many of the garage's beloved features including the original concrete floor that has been given an industrial polish and an existing cellar. The beautiful old farmhouse tables have been sourced from around the country by Limewash Vintage including tables from Port Arthur, and have been left as they are giving the space a further sense of history.
Sarah's approach to cooking is inspired by seasonal produce, opting for a relaxed, honest approach that lets the flavours speak for themselves. Preferring a sustainable philosophy, The Ten Mile strives to embrace local fare including Holbrook Paddock Eggs, Bicycle Baker Breads from Albury and Mansfield Coffee Merchants. As for drinks, expect wines that are local from Borambola Winery, Fowles Winery and craft beer from just up the road at Bridge Road Brewers Beechworth.